Helen Creighton lived for many years at Evergreen House, 26 Newcastle Street in Dartmouth, Nova Scotia. Helen's House is now part of the Dartmouth Heritage Museum. There is a permanent exhibit of Helen and her life.
Helen Creighton's desk at Evergreen House, Dartmouth Heritage Museum.
Zoom in on the photo on the desk and see Helen working at her desk.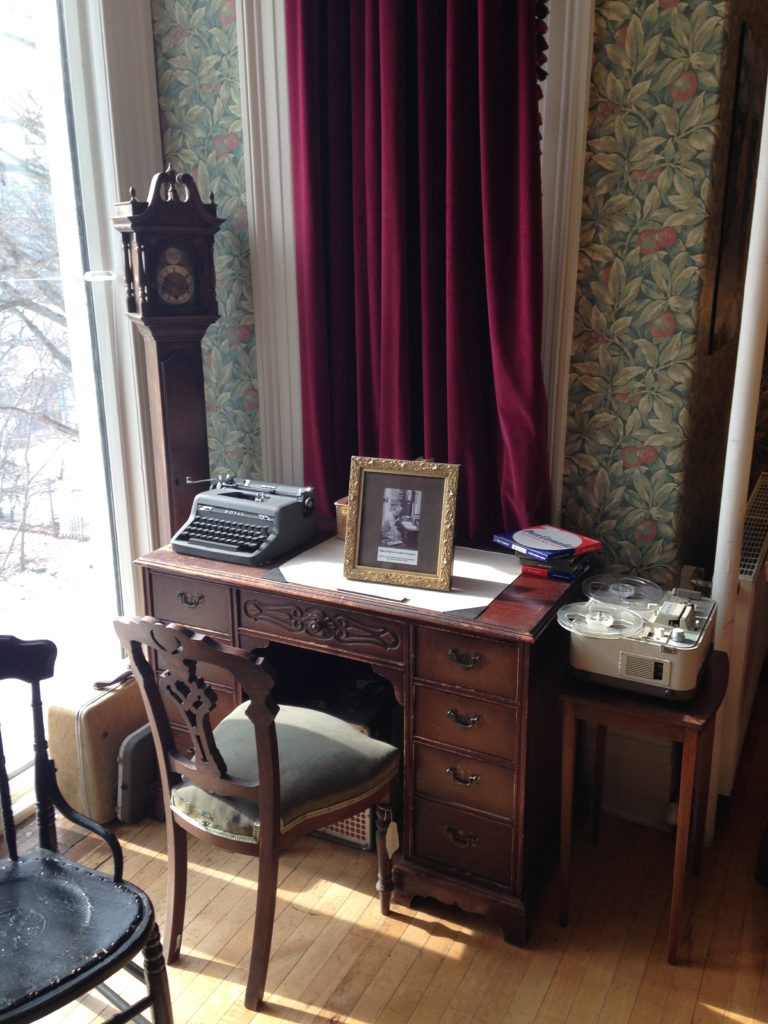 Podcast: The Dartmouth Heritage Museum has a recording studio and produces podcasts from Helen's House.
Have a listen…..if you dare!