The Helen Creighton Folklore Society is named in honour of folklorist Helen Creighton (1899-1989),
who collected and published traditional music, stories and lore of Maritime Canada.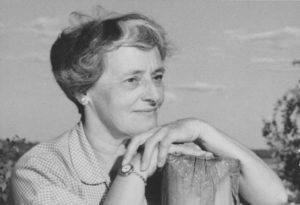 Featured Samplings of

Film Spotlight:
Blue Lobelia is our first featured artist for Helen Creighton Folk Club.
During the pandemic Blue Lobelia, showed appreciation for folklorist, Dr. Helen Creighton by producing an album honouring the folk tradition with Folk Songs and Broadside Ballads released by Big Turnip Records in 2021.
Here is an original by Blue Lobelia, Woodsmoke and Seabrine…
News and Events
Announcing….
Helen Creighton Folk Club!
This premiere folk event will present featured performers followed by an open mic. Doors open at 6:30pm. Event starts at 7pm. Performers, please arrive by 6:45 to sign up.
Cost: Free Will Donation towards the featured performer and the Society's work.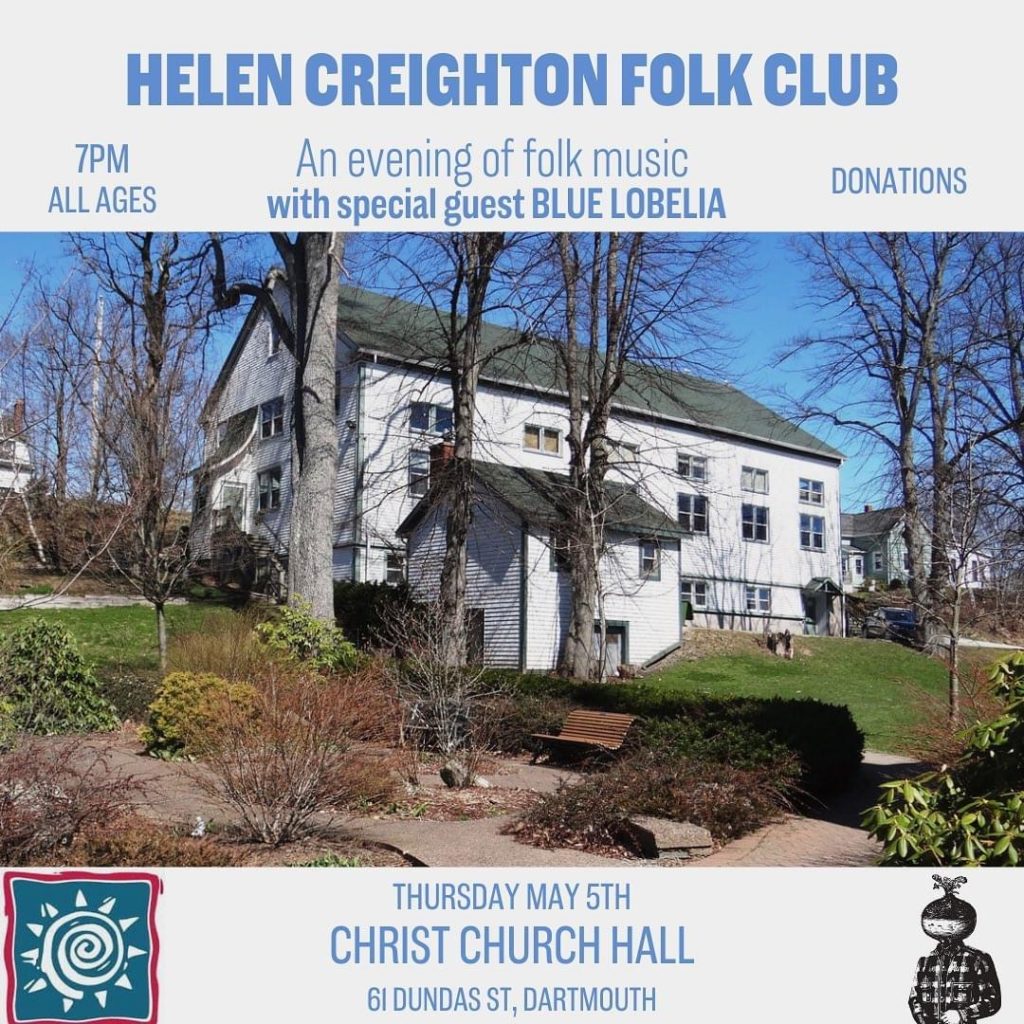 Celebrating African Heritage Month!
Dr. Helen Creighton during her lifetime career of collecting folk songs and folklore from the Maritimes recorded many songs from Nova Scotia's Black communities. Some of the highlights of those field recordings from the 40s, 50s and 60s are complied in an album called "Sankofa Songs: A Legacy of Roots and Rhythm", African Nova Scotia Songs.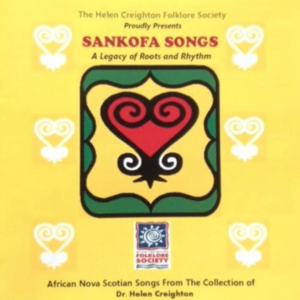 Strange Valentines
The Helen Creighton Folklore Society is pleased to receive a generous donation from the Strange Valentines!
The Strange Valentines are Australian David Farrel and Nova Scotian Janet Mills. They just released a new album called Heroines and Scoundrels on Bandcamp.
The album honours the collections of Helen Creighton and Roy McKenzie with the Strange Valentines' versions of songs, such as, the romantic, Broken Ring, and the tricky, Dick Turpin and the Lawyer.
"The stories of these songs are amazing, I can't believe how much drama there is. You've got romance, you've got bushrangers and highwaymen, there's serial killers, poisonings, it's kind of incredible. And the strong defiant women of the time, really something. The stories pull you in, I can easily see how a night of entertainment in the 1700s would have been absolutely compelling. We knew we had to do something with these songs" [Janet on song research]
Congratulations and a big thank you to the Strange Valentines!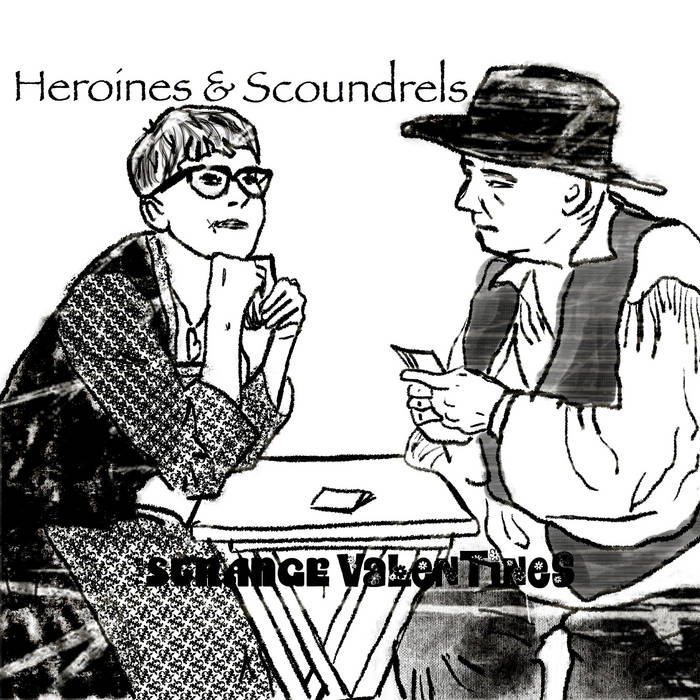 IMPORTANT ANNOUNCEMENT
The Helen Creighton Folklore Society regrets to inform everyone that the Grants In Aid Program has been postponed until 2023.
Due to various impacts from the pandemic, Grants In Aid will not be accepting applications or fulfilling any grants for 2022.
We apologize for any inconvenience. Please check back here or the Grants In Aid page for any updates.
Paul Healy was a friend and supporter of the Helen Creighton Folklore Society. Recently a donation to the Society was made in memory of Paul.
He liked to tell stories and sing at our open mic's. He had a great sense of humour, a love of puns, and a joy of life that was contagious.
Paul will be greatly missed and fondly remembered.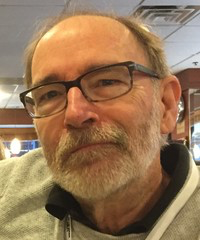 A Poem and Heartfelt Message From WTF:What the Folk
Hi everyone,
Well… we've certainly been through a much longer hiatus than any of us would have even thought possible back in February 2019. Yes… it's been that long since we've gathered for music and merrymaking at Wright House, our home away from home, in Halifax's south end every second Friday of the month.
But… as hard as it has been for us humans… we are capable of understanding the rationale behind our absence but what about Wright House? Are historic houses capable of feelings? Of course they are… especially on Christmas Eve when disbelief is suspended and all things are possible.
With that premise in mind…I have penned you a poem (see below) reflecting the spirit of Christmasses past; embracing the spirit of friends who have passed; sharing the spirit of love and goodwill that is within each and every one of us. And within each and every thing… especially on Christmas Eve 🙂
Xo Margo
A heartfelt Merry Christmas from the Helen Creighton Folklore Society and What The Folk!
Happy Holidays for Leo Guyette
A lovely Christmas present was given to Leo by his family via donations to the Helen Creighton Folklore Society. Leo is a regular audience member at our open mic sessions at WTF: What the Folk (before we had to suspend gatherings due to the pandemic).
We miss seeing Leo, his smile and enthusiasm. Hopefully, we can all gather again for WTF in 2022.
A very Merry Christmas to you, Leo!
Giving Tuesday November 30, 2021!
Well, you did it! You made our very first Giving Tuesday a success and donated more than our goal of $1000. There are still a couple of donations to arrive yet for a grand total and we are so thankful for anything you can donate at anytime.
Thank you so much for being a folk friend.
Be a Friend anytime. Its easy to donate and support the Helen Creighton Folklore Society.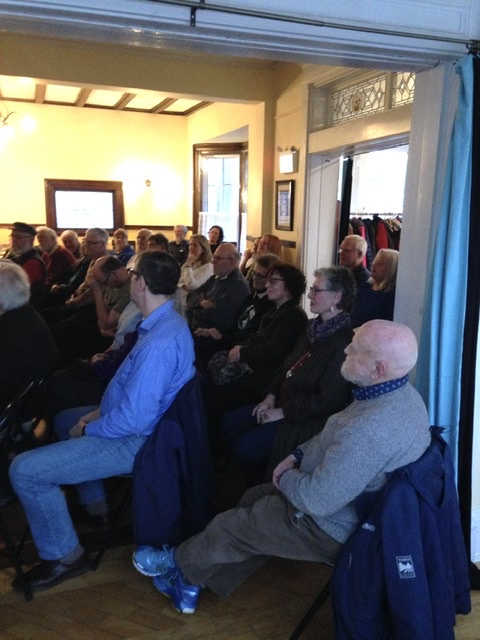 WTF: What the Folk!
WTF open mic is on a long hiatus because of the pandemic. We tried having a WTF outside in the summer but the weather didn't cooperate. We had hoped to have a WTF in November 2021 but alas, it did not work out. We will try again when restrictions are lifted. WTF will be back! So stay tuned.