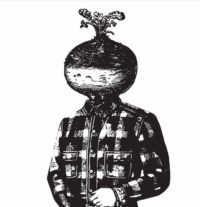 The Helen Creighton Folk Club began in May of 2022 in partnership with Big Turnip Records.
The Folk Club is an open mic event which features local performers and occasionally folk musicians and singers from away. There is a featured performer or performer(s) who play traditional material including, but not limited to, the works of Helen Creighton.
Folk Club is usually on the second Thursday of every month between 7-9pm. Performers are asked to sign-up before 6:45pm.
The location is in Evergreen House, Dartmouth Heritage Museum, 26 Newcastle Street, Dartmouth, Nova Scotia, Canada.
Cost: free-will-donation.
The proceeds from this event go to pay an honorarium for the featured performer, and for venue rental. The remainder, after expenses goes towards the various programs run by the Society and its volunteer Board of Directors. We rely mainly on the generosity of donors to help continue the legacy of folklorist, Dr. Helen Creighton.
For more information, or to help, please contact the Helen Creighton Folklore Society.